Biography
I am a cross-media designer and educator. Design areas of interest include interaction design, HTML & CSS, social media, and print design. My service efforts are directed towards systematically marginalized groups and K-12 outreach.
Gallery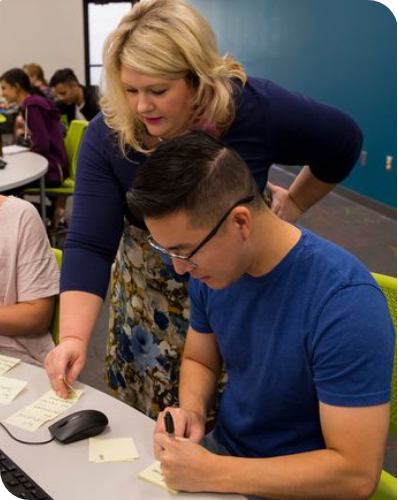 GIT 598: UI/UX Consulting course in Fall 2017
In this innovative course, faculty from three disciplines came together to solve real UX problems from real clients including Capitol One Visa.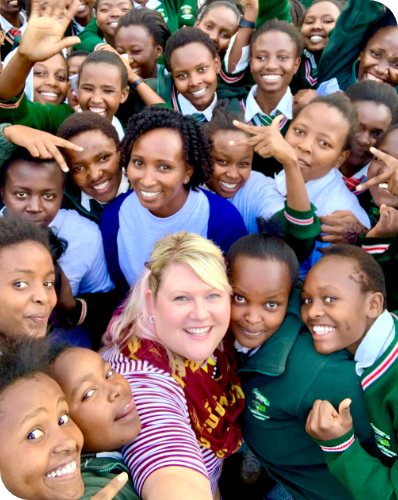 Moi Girls School, Samburu, Kenya in Summer 2019
Mandela Washington Fellow, Janet Silantoi, and Madela Washington Fellow Recipricol Exchange Awardee, Christina Carrasquilla, huddled in the middle of the A.C Moi School for girls in Samburu, Kenya.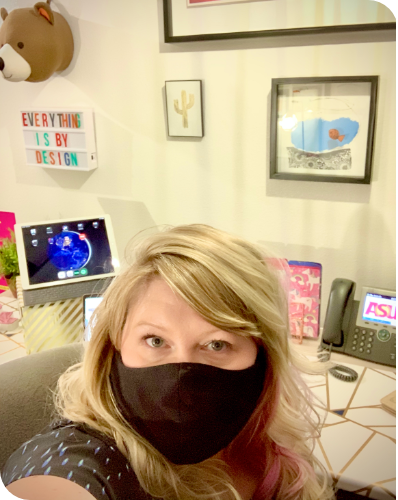 Arizona State Univeristy Polytechnic Campus in Fall 2020
Professor Carrasquilla getting back to work on campus during the pandemic.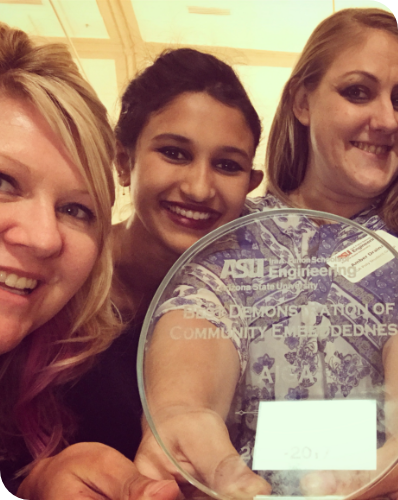 Student Organization Awards in Spring 2016
Faculty Adviser, Professor Carrasquilla, with AIGA Poly members, Soundharya Muthukrishnan and Amber Draina holding the ASU FSE Social Embeddedness Award earned by AIGA Poly.
Accomplishments

2017 Fulton Schools of Engineering's Outstanding Lecturer Mandela Washington Fellowship Recipricol Exchange Awardee Director of the Education + Mentorship Committee Co-Founder of the Device & Usability Learning Lab (DULL)